Do You Have A Project We Can Help With?
High Yields Product Used Lube Oil Vacuum Distillation Machine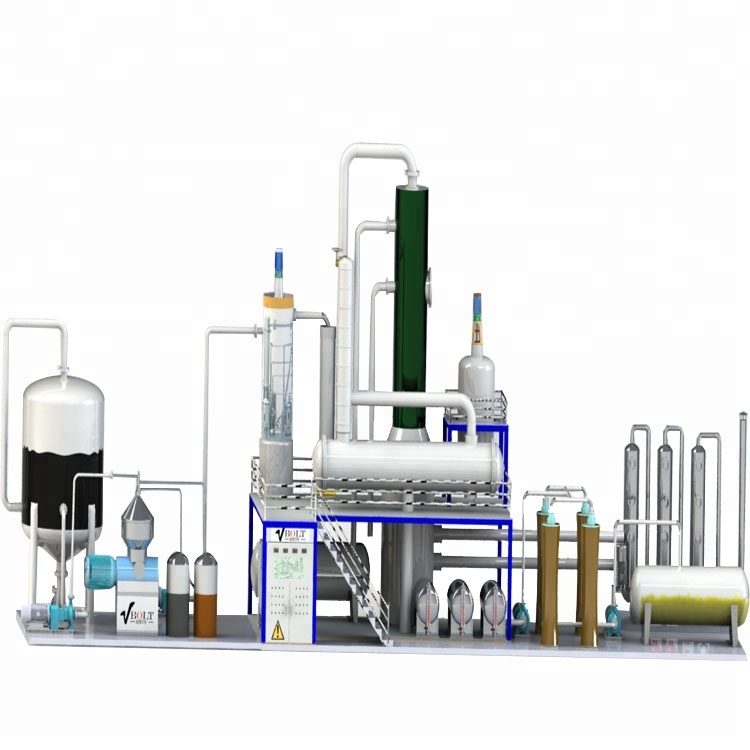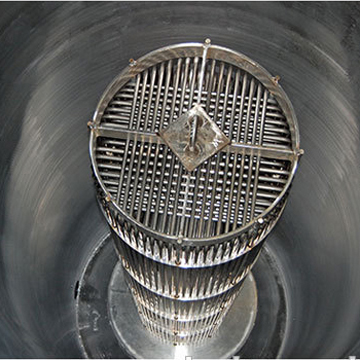 ABOUT THIN FILM EVAPORATOR
Thin film evaporator connected after high speed centrifuge. In a continuous system, it's used to remove the light fuel from material. Light fuel has an bad effect on the performance of diesel product. Thin film evaporator can remove light fuel rapidly and better from material oil.
Cool down oil gas quickly to keep the performance of base oil.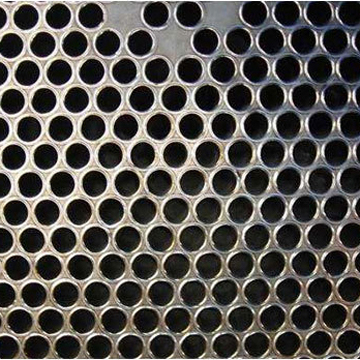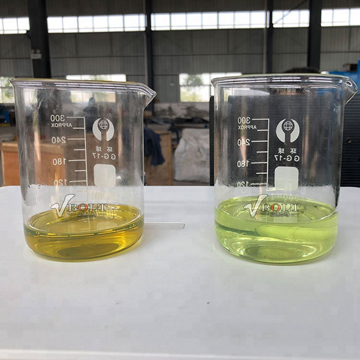 Our oil color can reach 1.5 (left)
After refining can reach 0.5 (right)
PLC AND DCS CONTROL SYSTEM
24 hours online working with LCD and quality Siemens electronics
Distribute control center to control the real time data and dynamic operations of machine.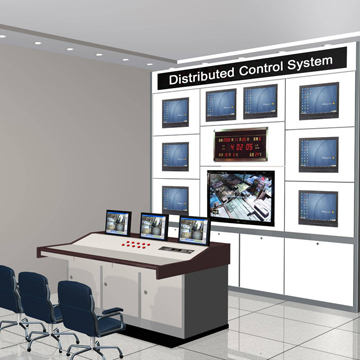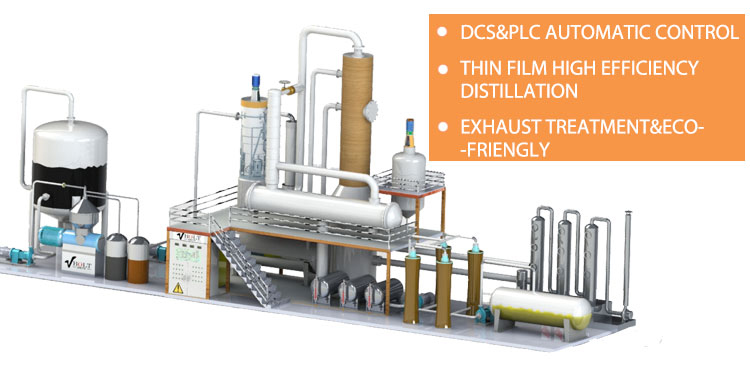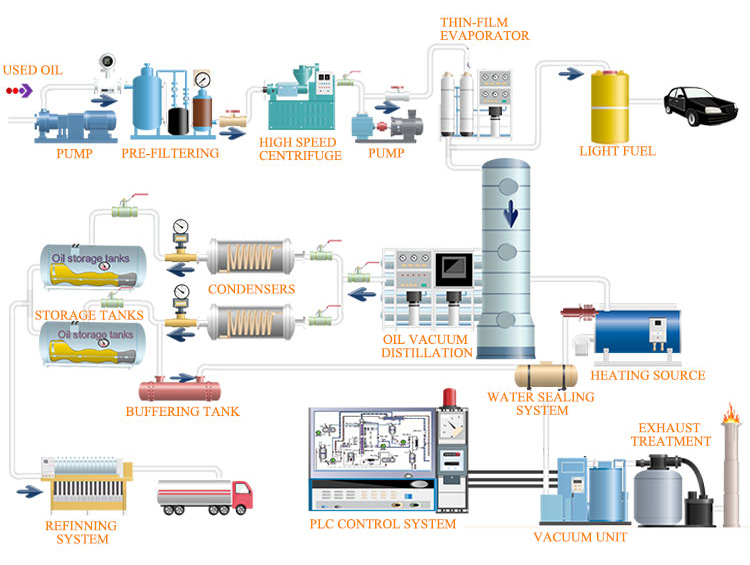 Model / Data
100L
200L
300L
400L
500L
600L
700L
800L
900L
Working capacity
100L/H
200L/H
300L/H
400L/H
500L/H
600L/H
700L/H
800L/H
900L/H
Fuel output range
3*10^5Kcal/h
3*10^5Kcal/h
3*10^5Kcal/h
4*10^5Kcal/h
4*10^5Kcal/h
6*10^5Kcal/h
8*10^5Kcal/h
12*10^5Kcal/h
20*10^5Kcal/h
Fuel consume
15-30kg/h
15-30kg/h
15-30kg/h
20-40kg/h
20-40kg/h
35-60kg/h
60-80kg/h
80-120kg/h
120-180kg/h
Fuel supply
Light diesel fuels/Kerosenen/Heavy fuel oil/Environmental oil/Waste lube oil for burning(Molten salt furnace available)
Vacuum degree
≤-0.05Mpa ~ 0.098Mpa
Oil Heat Temp
20℃ ~ 460℃
Voltage supply
380v/50hz, 3 phase(customized according to local power supply is available.)
Dimension
11m*3.5m*5.7m
12m*4m*6.2m
12m*4.5m*6.5m
13m*5m*6.8m
14m*5.5m*7m
15m*6m*7.5m
18m*6m*8m
20m*7m*10m
22m*9m*11m
Gross weight
9000Kg
10000Kg
12000Kg
13000Kg
15000Kg
22000Kg
38000Kg
45000Kg
65000Kg