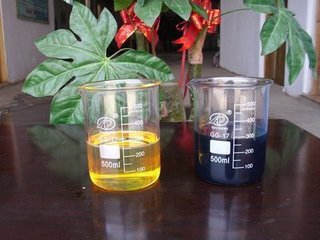 Hyderabad, India — (SBWIRE) — 08/21/2018 — According to the new market research report by IndustryARC titled "Lubricant Additives Market: By Type (Antioxidants, Anti-Wear Agents, De-emulsifiers, Dispersants, VII and others); By Type of Lubricant; By Type of Oil (HDMO, PCMO, Process oil, Hydraulic fluids, Compressor Oil and others); By Application (Automotive, Industrial and Others) By End User; By Geography (North America, Europe, APAC and Row) – Forecast(2018-2023)" the market will be driven by the growth of automotive sales and establishment of domestic blenders.
Asia-Pacific will dominate the Lubricant Adhesives Market
Asia Pacific will have the largest share in the Lubricant Adhesives Market during the forecast period due to the development of efficiency norms along with increase in environmental concerns about carbon emission in countries such as China, India, and Japan. The growth of industrialization and automotive industry are other factors which drive the growth of industrial lubricant oil in the region. China is the largest producer of automobiles and the used car sales have witnessed a significant growth. Chinese government is focusing on recycling of waste lubricants, which is expected to have a significant growth potential in the coming years.
Selected Regulatory Analysis Done in the Full Report:
The passenger car motor oil will dominate the Lubricant Additives Market during the forecast period. The EURO norms which regulate the amount of NO (Nitrogen Dioxide) and CO (Carbon Monoxide) will drive the demand for the passenger car motor oil. The increasing preferences of consumers towards the use of low viscosity oil is also responsible for the growth of this segment. In general industrial oil will have the fastest growth in the forecast period.