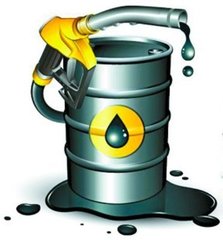 HIKA OKEKE writes on the need for improved access to water and sanitation to avert the wholesome health crisis associated with illegal dumping of waste oil. About 66 million Nigerians are bereft of improved drinking water while 109 million lacked access to improved sanitation according to the United Nations International Children's Emergency Fund (UNICEF).
Added to this is that 150,000 children die of diarrhea-related diseases annually due to consumption of unsafe water.
Findings by LEADERSHIP revealed that drinking contaminated water is one of the major causes of gastrointestinal and stomach illnesses such as nausea, vomiting, cramps, and diarrhea. The findings also showed that indiscriminate disposal of liquid waste like used/waste oil into streams, lakes, rivers and on ground surface by heavy-duty engine operators, generator repairers, roadside oil dispensers and automobile mechanics is also a contributory factor to contaminated water. Aside the skilled workers, others also dispose waste oil in water channels, though urine and solid waste contaminates ground water. Report by World Health Organisation (WHO) highlighted that about 159 million people fetched untreated surface water from lakes, ponds, rivers and streams globally in 2015. It further hinted that at least 2 billion people use drinking water source contaminated with faeces while over 844 million people lacked basic drinking-water service. The report also estimated that 842 000 people would die annually from diarrhoea as a result of unsafe drinking-water, sanitation, and hand hygiene. According to Used Oil Management Association of Canada, release of waste oil into the environment could contaminate four million litres of ground water.
Regrettably, indiscriminate dumping of waste oil in Nigeria is a common sight, a situation that has introduced hazardous substances into the food chain. The heightened water borne diseases are usually found among rural dwellers whose major sources of drinking and domestic water are gotten from the stream, rivers and lakes.
In addition to rural areas, the oil spill caused by vandals and dumping of waste oil by petrochemical companies and refineries in Niger delta areas are part of the major causes of contaminated water. This spills led to depletion of fishes, loss of mangrove forests, subdued agricultural practices and polluted sources of domestic and drinking water.
Worried by the dicey situation, experts have advocated attitudinal change on handling of waste oil as well as improved water and sanitation for Nigerians.
The managing director of Human Environment UG Nigeria Limited (HEUGNL), Amb Emmanuel Ben Emenike disclosed that the organisation would embark on state by state and local government by local government sensitisation of Nigerians on the need for attitudinal change in handling of waste oil. He appealed to state governments to partner with the organisation in order to save lives, just as he lamented the constant loss of lives due to consumption of contaminated water. Recall that National Oil Spill Detection and Response Agency (NOSDRA) in partnership with HEUGNL last year unveiled used/waste oil handling and management project in Nigeria. He stated that Nigeria could generate more than 200 million gallons of oil annually from used/waste oil even as he pointed out that the value chain would create over 500, 000 jobs.
Explaining the value chain, he said, "It begins with the production of containers, distributing it to households or commercial centres, collection of oil, moving the oil to the storage tanks and lastly the refinery for purification". Emenike said that many nationals from South America and Asia countries have engaged in the business of waste oil stating that refineries could recycle waste oil more than 10 times and reuse it again. He pointed out that fresh engine oil would flow out during the purification of waste oil using additive likewise clean diesel that would be used in cars and generators. While disclosing that the value chain could rake in millions of dollars, he emphasised that the construction of a refinery for the purification of waste oil is over $30 million. Emenike asserted that developed countries like Canada, United States of America are leading in the collection, recycling and reusing waste oil which he said helped in protecting their environment, sustained the ecosystem and improved their revenue generation base.
The MD noted that HEUGNL has designed a special tank that people could keep at their homes, banks and other commercial areas for the collection of waste oil without spilling it on the ground and polluting the environment. He hinted that the storage tanks are fives times stronger than the normal water tanks, stressing that the tanks costs between N5000 to N40, 000 or more depending on the size. Emenike was hopeful that waste oil value chain would also provide an opportunity for Nigerians to enrol in the Small and Medium Enterprises (SME's) packages. He added, "Whenever you spill oil on the ground, it goes down to ground water which will also extend to people living in the rural areas who drink the same polluted water and fish in the river".
The HEUGNL boss noted that before the oil boom in the 80's that medical tourism was less compare to now, a situation he linked to high consumption of food containing cancerous properties. He assured that the company would be training and educating Nigerians on the dangers of spilling used/waste oil since it contains numerous harmful chemicals that are dangerous to the health. Lending his voice, the director- general of NOSDRA, Sir Peter Idabor was optimistic that the project would address indiscriminate release of used/waste oil into the environment likewise its attendant negative impact in the product use phase. He said, "Used/waste oil is insoluble, contains toxic chemicals and heavy metals making it hazardous, and if not properly handled and managed has the potential to cause severe degradation of the environment". Idabor disclosed that a release of used oil from one oil change in a car into the environment could contaminate four million litres of fresh water according to Used Oil Management Association of Canada, 2017. He pointed out that the processing of 100 litres of used/ waste oil using the newest technology would yield 90 litres of diesel.
Contributing, the minister of state environment, Ibrahim Usman Jibril said that for Nigeria to achieve economic growth and sustainable development that there is a need to change the level of production and consumption of goods and services. He noted that in accordance with the United Nations Sustainable Development Goals (SDG's), that Nigeria is expected to achieve environmentally sound management of chemicals and all waste throughout their life cycle by 2020 as well as to significantly reduce their release to air, water and soil in order to minimise their impact on human health and environment. The minister who commissioned N1.3bn remediated sludge pit at Ubeji community Warri, Delta state emphasised that the project formed part of the overall New Niger Delta vision of president Muhammadu Buhari. Jibril disclosed that the ministry is about to commence the Ogoni clean-up exercise which he described as the greater Niger Delta cleaning exercise.
He asserted that the Ogoniland clean-up project has scaled through the procurement processes. The minister lamented that over five decades of various oil exploration and exploitation in the region left the country with enough burden, saying that oil which is supposed to be a blessing to host communities is now a challenge. While maintaining that dumping of waste oil negates international best practises, he was hopeful that such situation may never arise again in the community. He emphasised that Nigeria is taunted due to lack of proper land management practises appealed to the community to report incidences of oil spill and illegal dumping of waste to the appropriate authorities. The minister said that fishes gotten from contaminated environment could link into the food chain and cause health problems adding that poor handling of environmental issues could degenerate into health crisis. He stated that its easier and cheaper to stop pollution than to remediate noting that billions of naira chunked into the project would have been used in providing water supply, schools, health services.